This New Mini-Router Luma Has You Covered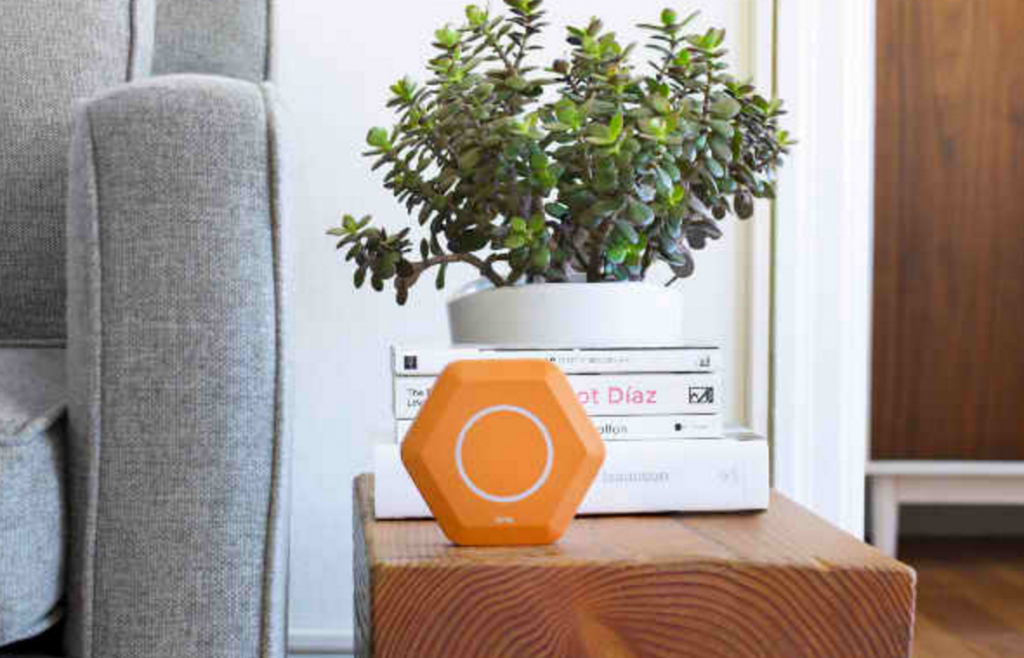 Once upon a time we were able to enjoy ultra-fast internet speed on our trusty desktop computer. We may have had to share it with everyone in the house, but as far as a strong and steady internet connection went, we were rarely let down. Wow, how times have changed.
Today, we use wireless connectivity that is expected to run everything in the homes from laptops to smartphones and even the ole desktop. Sadly, most Wi-Fi connections are proving to come up short on such demands, especially considering that one device is responsible for providing internet access to every device in the house.
Currently the only options available to strengthen weak Wi-Fi signals are higher powered antennas and Ethernet connections, which often prove to be primitive at best, and are less than easy to set up. Luckily a new mini router is expected to come out in 2016 by the name of Luma – which intends to change all that.
"Surround Wi-Fi"
One of the biggest problems with standard Wi-Fi routers is that they use radio waves instead of cables. Radio waves can, unfortunately, lose strength from interference by anything from buildings to trees, or if the device is not setup properly, it could be distributing a weak signal. Luma, though, differs from your typical Wi-Fi router because it uses something called "mesh networking". In basic terms, it allows each device to transmit wireless data to other devices. This provides what Luma refers to as "Surround Wi-Fi".
Not only can Luma be used to deliver a strong internet connection, but it can also cut down on connection and hardware issues. If one router stops working, the other devices still continue to operate. This will undoubtedly play a big part in The Internet of Things, which involves smart devices having the ability to communicate with other devices such as your refrigerator over the internet.
Using Luma
Luma is super easy to use, simply plug one of the mini routers into your modem, allowing it to transmit signals to the other Luma devices in the house. Setting up Luma, requires no more than your Android, or an iOS app. Users will also gain ultimate control over their network, as well as a slew of security features, including:
The ability to control who is on your network and what access they are allowed to have.
Modern parental controls, including the ability to set up time limits. Thereby allowing you to control the time that children may spend online.
An alert will be sent to you when malware is detected on any of your computers.
Brings to your attention to any computers in the home that are using weak passwords.
Luma is already available for pre-order for 2016 delivery. A single device currently costs $99, or you can purchase three for $249. These prices will not last for long, in fact, they will soon be doubling, so you may want to get your order in sooner rather than later.
Discover how this innovative mini-router can improve your overall Wi-Fi experience. Contact Bridge Technology Operations today at (877) 686-1122 or email help@btechsouth.com to learn more.